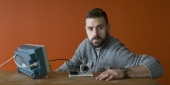 Engineering student awarded SMART Scholarship
Electrical and computer engineering graduate student Brian Thibodeau, ENG '14, has been awarded a two-year Science, Mathematics and Research for Transformation (SMART) Scholarship by the National Defense Education Program.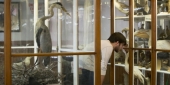 Science museum becomes Temple classroom
Last semester, students enrolled in Ken Finkel's 'Museum Studies' class met weekly among the mounted skeletons and preserved animals at the Wagner Free Institute of Science, located just a few blocks from Temple's Main Campus.
Temple student forgoes receiving gifts, opts to give them instead
Instead of throwing a party to celebrate her 21st birthday, Temple student Lorae Bonamy started the 21 Days of Love campaign to raise awareness about and collect donations for the homeless in Philadelphia.