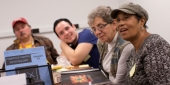 Students learn from patients at new aphasia center
The newly established PACT (Philadelphia Aphasia Community at Temple) center, which offers diagnostic and treatment services for aphasia patients and conducts innovative research into the condition, provides students with opportunities for real-world clinical experiences.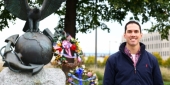 Temple salutes a student veteran
In recognition of Veterans Day, Temple student and veteran Alex McEvoy, Class of 2014, shares his story, from combat to the classroom.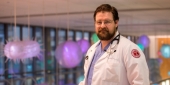 Temple medical student earns prestigious scholarship
Fourth-year medical student Seneca Harberger is one of seven medical students nationally to be selected as a 2014 Pisacano Scholar. The award includes leadership training and a scholarship of up to $28,000.