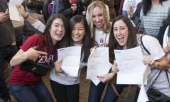 Match Day at Temple's School of Medicine
Over 200 Temple medical students took part in this year's Match Day, when all fourth-year medical students in the U.S. simultaneously open a sealed envelope and learn which hospital they "matched" with for their residencies.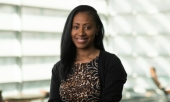 From tragedy to triumph
Jamira Burley, FOX '12, grew up surrounded by drugs and violence, but she made a decision to travel a different path. Read her inspiring story, as featured in 'Forbes.'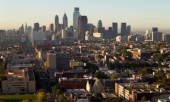 Fox alumnus' website takes guesswork out of renting
While at Temple, Ofo Ezeugwu, FOX '13, developed the idea for Whose Your Landlord, an online platform that allows users to rate property owners and college residence halls. The site currently has more than 44,000 users.