Student vlog: food truck vs. food truck
Watch Temple's student vlogger as he and his roommate try out a couple of campus' food trucks on the quest to find the best lunch options.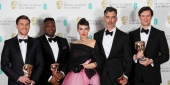 Fox graduate's short film on refugees wins award in Britain
The British Academy of Film and Television Arts honored Shpat Deda's Home, which explores the refugee experience.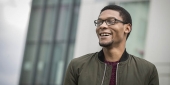 A mission of inclusion
Meet one of the students who advocated to make gender-inclusive housing an option at Temple.
Featured Temple Expert
Jason Del Gandio
As an assistant professor of rhetoric and public advocacy in Temple's Department of Strategic Communication, Del Gandio's research focuses on the practice and philosophy of social justice and the...