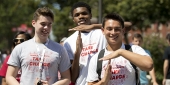 20 facts about the Class of 2020
Temple University's unprecedented momentum continues with the arrival of a record-breaking class of new students this academic year.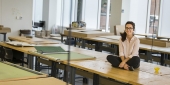 Seeking refuge, Syria to Temple
Temple student uses her life experience and training to inspire a career in architecture.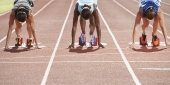 Temple student Ajee' Wilson races toward an Olympic medal
Temple's Ajee' Wilson will continue her quest for an Olympic medal in the 800-meter race.
Featured Temple Expert

Aubrey Kent
Aubrey Kent is chair of Temple's School of Tourism and Hospitality Management and founding director of the Sport Industry Research Center (SIRC). Kent has focused his sport research in the areas of...