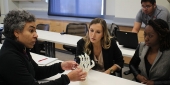 Engineering seniors design innovations to improve life
From a lighter prosthetic hand to solar energy-generating sidewalks, the latest senior design projects in the College of Engineering seek to make life easier.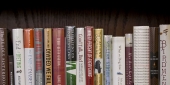 Alumnus' history of racism wins National Book Award
Ibram X. Kendi, CLA '07, '10, credits Temple as the place where he honed the "cultural critique" that helped him write the book.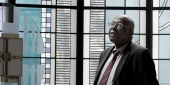 Traveler's assurance
Alumnus Johnny Young was a storied diplomat before heading up the world's largest nongovernmental provider of services for asylees and refugees.
Featured Temple Expert

Psychologist Frank Farley
A Laura H. Carnell Professor at Temple, psychologist Frank Farley is a former president of the American Psychological Association. He has done numerous interviews with local, national and...