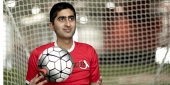 Two goals, one game
Senior Haseeb Goheer uses his love for soccer to educate others about HIV and AIDS.
Med students learn residency placements on Match Day
Temple's students matched with top-tier residencies across the country, including at the Mayo Clinic and Johns Hopkins.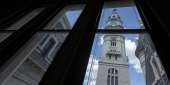 Law students' work helps struggling families
A report by students in the Sheller Center's Justice Lab clinic prompted Philadelphia officials to make a major change.
Featured Temple Expert

Aubrey Kent
Aubrey Kent is chair of Temple's School of Tourism and Hospitality Management and founding director of the Sport Industry Research Center (SIRC). Kent has focused his sport research in the areas of...