A peek at the inside
New renderings from Snøhetta reveal exciting spaces for collaboration, research, study and more inside Temple's new library.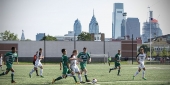 All over campus, Temple is building and renovating
Stay up to date on major construction and renovation projects at Temple University.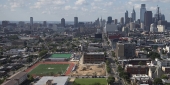 New sports complex nears completion
Temple's new sports complex, just south of Main Campus, is nearing completion and will host intercollegiate athletics, intramural and club sports.
Featured Temple Expert

Psychologist Frank Farley
A Laura H. Carnell Professor at Temple, psychologist Frank Farley is a former president of the American Psychological Association. He has done numerous interviews with local, national and...