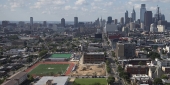 New sports complex nears completion
Temple's new sports complex, just south of Main Campus, is nearing completion and will host intercollegiate athletics, intramural and club sports.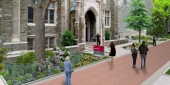 Portion of Polett Walk to temporarily close due to landscape upgrades
Effective July 22, there will be no access to Polett Walk from Beasley Walk, Liacouras Walk or 13th Street for approximately two weeks due to construction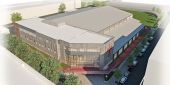 Student Health and Wellness Center to break ground this month
The College of Public Health and intercollegiate athletics and campus recreation teams will benefit from the new multipurpose facility.
Featured Temple Expert

Derek Avery
Derek Avery is an expert in workplace discrimination and diversity, including how gender, race and ethnicity affect employee recruitment, retention, engagement, performance and absenteeism, among...