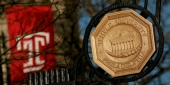 Media mogul discusses philanthropy at Temple
Temple Trustee H. F. "Gerry" Lenfest, a philanthropist, an entrepreneur and a community leader, will discuss the importance of giving back in a Thursday, April 17, event that kicks off the new Provost Lecture Series.
Cap and Gown 101: Wearing your academic regalia
Owls are gearing up for Temple's 127th Commencement ceremony, to be held Thursday, May 15. In this video, Chief Marshall for Academic Ceremonies Jack Klotz, SMC '89, explains the history and tradition of academic regalia, and the placement of graduation tassels.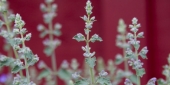 Campus Sustainability Week at Temple
Temple will host fun and informative events throughout Campus Sustainability Week, April 14–18, including two panel discussions, a walking tour about edible and medicinal plants that grow on Main Campus, and a clothing swap.