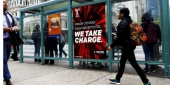 Take Charge campaign expands in 2015
Temple has a great opportunity to run a local ad during Super Bowl XLIX and is inviting the Temple community to decide which version of the ad will run during the game. The winner will be posted on Temple's social media channels and air in the Philadelphia region.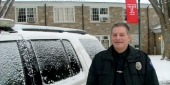 Wellness program offers free resources, rewards
Through Temple's Total Wellness program, Temple faculty and staff who are enrolled in one of the university's health insurance plans have access to a variety of free resources to improve and maintain their health and well-being.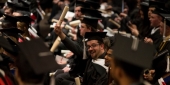 CLA celebrates winter Commencement
On Thursday, Jan. 22, graduates of Temple's College of Liberal Arts and School of Environmental Design gathered in the Temple Performing Arts Center with faculty, friends and family members to celebrate their graduation.