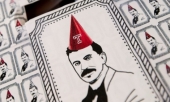 Temple Toast shatters goal
On Feb. 17, the Temple Toast to Russell Conwell, a fundraising birthday celebration for the university's founder and first president, resulted in an outpouring of support from the Temple community.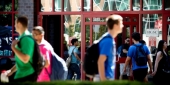 Temple community "toasts" Russell Conwell
On Feb. 17, the entire university community will unite online and at events around the world for a day of giving to celebrate the 172nd birthday of Temple's founder and first president.
Temple University to benefit from Exelon gift honoring Nelson Diaz
Exelon has announced a $450,000 gift to Temple's Beasley School of Law in honor of Judge Nelson A. Diaz, LAW '72, a longtime member of the university's Board of Trustees.