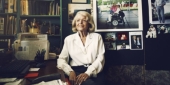 Edie Windsor, CLA '50, returns to Temple
Edie Windsor, CLA '50, is coming back to Philadelphia for a historic celebration Saturday, April 26, during Alumni Weekend 2014. She will be receiving an alumni fellowship award from Temple before a screening of "Edie & Thea: A Very Long Engagement" and a question-and-answer session.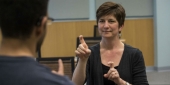 Sign-language interpreter connects with Commencement
For more than a decade, Brandice Mazick has been signing for Temple students, faculty, and events. Commencement is an event that holds a special place in her heart. In this video, she shares her experiences as a sign-language interpreter.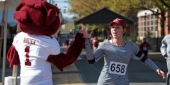 Alumni Weekend preview
During Alumni Weekend, April 25–27, Owls will return to Main Campus to celebrate their Temple pride. Events include the annual Cherry and White game, a 5k run/walk and a scavenger hunt.