Join the 21st century, Philly journalists
School of Media and Communication dean said in an op-ed for 'The Philadelphia Inquirer' that journalists shouldn't host off the record conversations at local press clubs.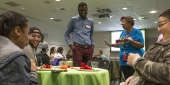 Mingle it out
As part of National Coming Out Week, Temple hosted an out networking event for faculty, staff and students in the LGBTQIA community.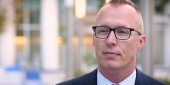 National Coming Out Week: Kevin's story
Kevin Williams, director of residential life, says coming out is a continuous journey.
Featured Temple Expert

Psychologist Frank Farley
A Laura H. Carnell Professor at Temple, psychologist Frank Farley is a former president of the American Psychological Association. He has done numerous interviews with local, national and...