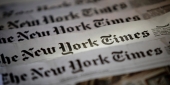 Experts tally unprecedented appearances in 'New York Times'
More than ever, Temple faculty members are being quoted in the pages of 'The New York Times' on issues ranging from the election of President Donald Trump to the mysteries of the teen brain.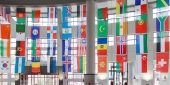 Immigration order: Temple experts weigh in
Temple experts provide insight into the ongoing developments and debate around President Donald Trump's executive order on immigration.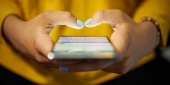 Research uses texting to continue pre-K lessons at home
Temple's College of Education is working on a project that sends lessons home for students in the form of text messages.
Featured Temple Expert

Derek Avery
Derek Avery is an expert in workplace discrimination and diversity, including how gender, race and ethnicity affect employee recruitment, retention, engagement, performance and absenteeism, among...