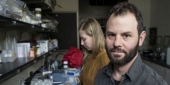 Faculty Focus: Marine biologist Erik Cordes
Associate Professor of Biology Erik Cordes has been investigating deep-water coral communities in the Gulf of Mexico for 15 years, but his research attracted an international spotlight after the 2010 Deepwater Horizon oil spill.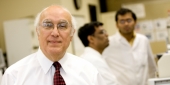 Magid Abou-Gharbia receives international award
Magid Abou-Gharbia, director of the Moulder Center for Drug Discovery Research in Temple's School of Pharmacy, has received the Grand Hamdan International Award in Drug Discovery.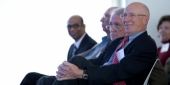 Symposium honors Temple chemist Franklin Davis
Temple University honored Professor Franklin Davis with a daylong symposium commemorating his pioneering work in the field of chemistry, as well as his nearly 20 years with Temple's Chemistry Department.