Bryan Monroe named Verizon Chair at SMC
Temple University proudly announces the appointment of internationally renowned journalist, commentator and educator Bryan Monroe as the new Verizon Chair in the School of Media and Communication.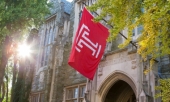 Provost announces faculty merit awards
Provost Hai-Lung Dai announced that 840 faculty members will receive merit awards for outstanding performance and service in 2013-2014.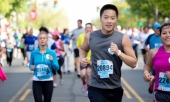 Temple faculty experts talk Broad Street Run
Temple experts in podiatry, sport psychology and sport industry share their insights about and their tips for runners in the upcoming Broad Street Run.