Temple violist completes master's degree on a high note thanks to Philadelphia Orchestra
Class of 2020 graduate student Brooke Mead captivates audience online for culminating viola performance.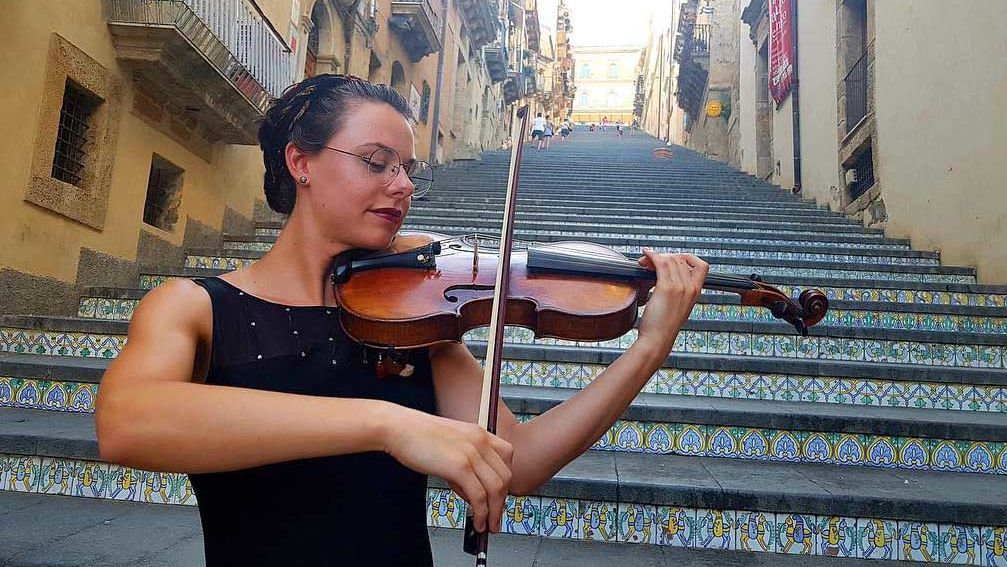 Spring semester didn't play out as expected for Class of 2020 graduate student Brooke Mead.
As a talented musician who studied the viola for both her bachelor's and master's degrees at Temple's Boyer College of Music and Dance, Mead had looked forward to her master's recital as a culminating performance. The original plan was to perform at Temple's Rock Hall Auditorium for faculty, friends and family—some planning to visit from out of state and from her hometown of Lancaster.
However, when in-person instruction and performances were canceled this spring due to COVID-19, Mead found herself prepared for a concert that no one was able to attend.
Instead, one of her contacts at the Philadelphia Orchestra, Assistant Principal Cellist Yumi Kendall, invited her to play on a webcast for the orchestra's virtual audience of classical music fans. That platform ultimately spread her music and her story not just to friends and family, but to newspapers and TV stations across the U.S. and Canada, including in the Washington Post, the Globe and Mail, and many others.
Mead told the Associated Press that there were some unexpected advantages to playing for a virtual audience.
"I could see the chat function and that was exploding with praise and applause," she said.
"It was really cool, because the day after that they sent me a copy of the chat and I got to read my applause and now I have it forever."
Video Production:
Associated Press
She said that she is grateful to the Philadelphia Orchestra and for everyone who's reached out to offer their kind words and support.
"Truthfully, it still has not sunk in just how wide the coverage of this performance has been," she said. "I think to myself how incredible it is that something so positive for my career came out of a time when I thought my career had hit a bump in the road."
Mead remains hopeful about the future for herself and her classmates in these unpredictable times.
"While this may not be what anyone was expecting, I'm optimistic that our class can come out of this stronger and more resilient than ever," Mead said.
This isn't Mead's first time in the spotlight. She also earned a Grammy nomination for her work with the Temple University Studio Orchestra on Vince Mendoza's arrangement of "Love, A Beautiful Force."
A recording of Mead's master's recital with the Philadelphia Orchestra is available online with the passcode 1i%p%v41
—Andrew Lochrie