Posted
September 10, 2020
Temple earns re-accreditation with high marks for commitment to its mission
The Middle States Commission will reassess the university again in the 2027-28 academic year.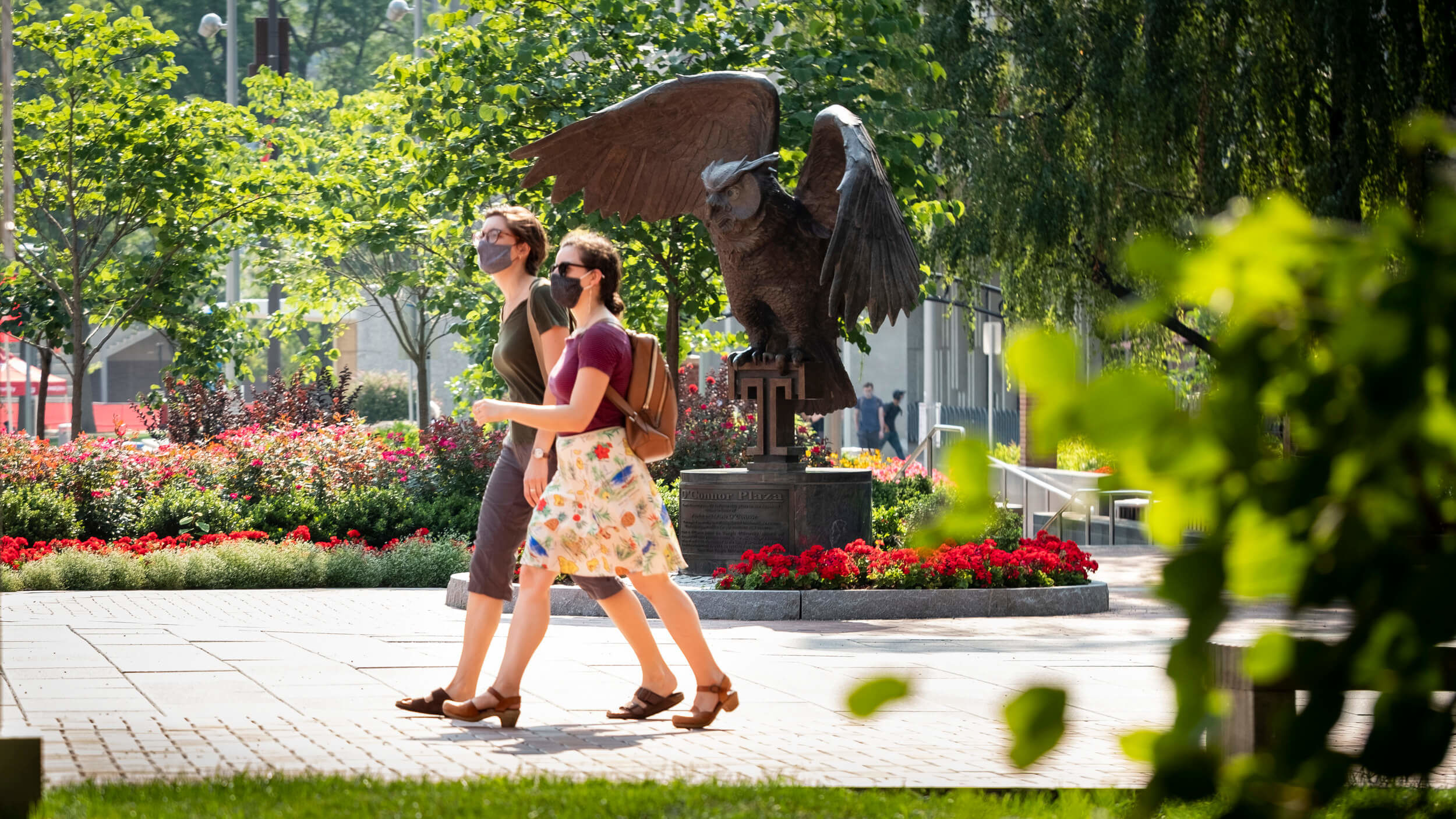 This summer the Middle States Commission on Higher Education (MSCHE)—a non-profit group that conducts peer evaluation and accreditation of public and private universities—formally announced its re-accreditation of Temple University after a rigorous review of the university's programs in the United States and abroad. 
Temple President Richard M. Englert praised the official reaffirmation of Temple's accreditation at a Board of Trustees meeting in July.
"This reaccreditation is the successful culmination of a process that began back in Fall 2017 and has involved a steering committee and seven working groups made up of faculty, administrators and students from across the university, including Temple Japan and Temple Rome," Englert said. "In all, Middle States conducted a very thorough and a very rigorous review of every aspect of the university."
Englert noted that this process confirmed the strength of Temple's mission, academic programs, planning and assessment processes, physical facilities and financial stability. 
He thanked all who participated and expressed gratitude for the leadership of Provost JoAnne Epps and steering committee co-chairs Vice Provost Jodi Levine Laufgraben and Professor Rollo Dilworth from the Boyer College of Music and Dance. 
During its February visit to campus, the Middle States team met with more than 100 people across the university, including administrators, faculty, staff and students. Members of the visiting team went to several of Temple's campuses in the Philadelphia area as well as Temple University Japan's new campus in Tokyo.
Maintaining universitywide accreditation is important for many reasons, particularly so an institution can remain eligible to receive federal funding. In addition, reaccreditation affirms quality and a commitment to improvement.  
According to the Middle States' website, "In meeting the quality standards of MSCHE accreditation, institutions earn accredited status, and this permits them to state with confidence: 'Our students are well-served; society is well-served.'"
In addition to its institutional accreditation, many of Temple's schools and colleges also earn separate, specialized accreditation for certain programs. 
"Accreditation is a crucial part of higher education, and Temple remains committed to upholding the Middle States standards and towards continuous improvement," Temple's steering committee co-chair Levine Laufgraben said. "It was a pleasure to showcase who we are, and where we're going. I was glad to see that the visiting team was impressed by our commitment to our mission and how well understood it is by our university community."
Temple prides itself on staying true to its founding mission of providing access to an affordable and hiqh-quality education, while constantly evolving to meet the needs of its students. 
"We can all be rightfully proud of the university's achievement in this reaffirmation of accreditation," Englert said. "This is all of ours to celebrate."
—Andrew Lochrie