What is a food truck? A Temple public history research project is finding out
Students in the Managing History graduate class are spending the semester studying food trucks and their unique history at the university.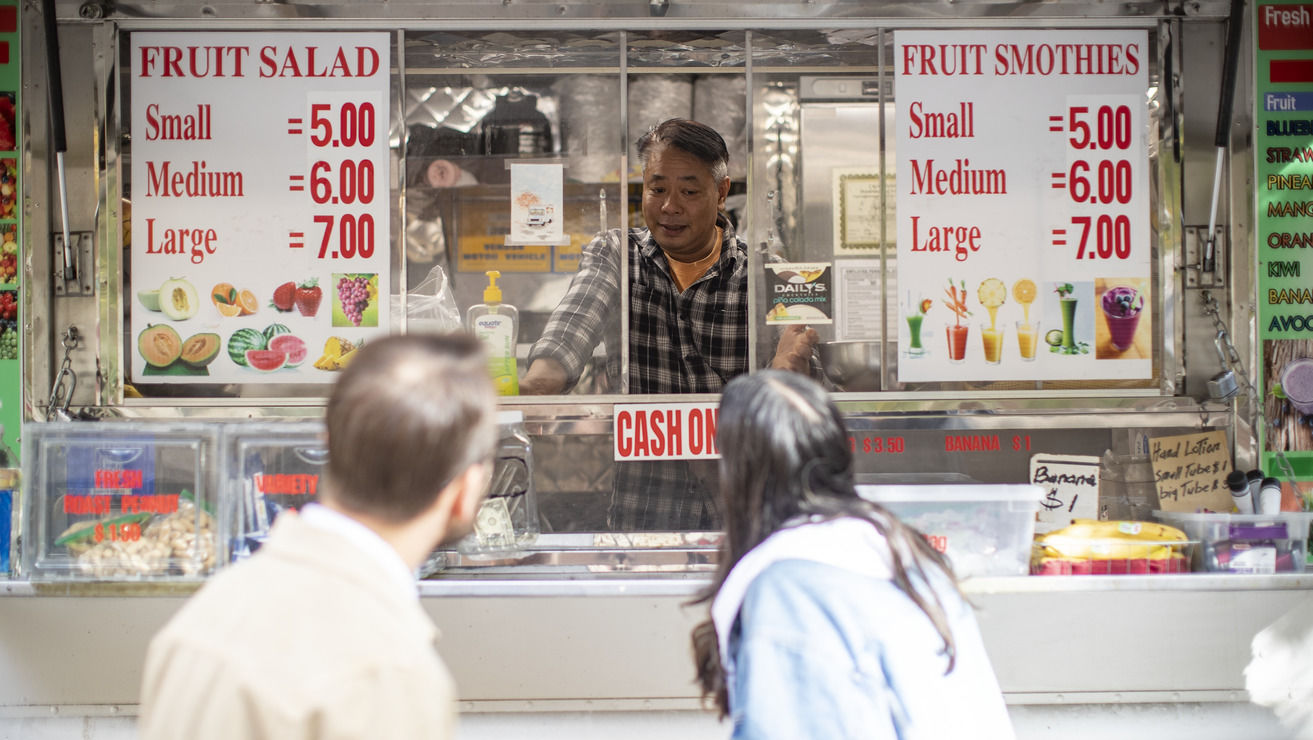 Whether it's from The Crepe Truck, the Mexican Grill Stand or Squared2 Pizza, there are few things Owls love more than frequent visits to one of the many food trucks that populate campus. But how often is it that we think about why Temple has so many food trucks, when food trucks become popular on campus or what it's like to be a food truck operator?
Students in the Managing History graduate class offered by the College of Liberal Arts are spending the semester exploring these topics, and they plan to use their research to tell the story of Temple's food trucks and how they became such an integral part of campus life through a digital walking tour called OwlWalk.
The course is taught by Professor of History Seth Bruggeman, and every semester he tasks his students with researching places on campus where the goals of the university coexist, or sometimes clash, with the goals of the surrounding neighborhood.
In past semesters, students in the class researched other places around campus like Monument Cemetery, the Johnny Ring Statue and Burk Mansion. Bruggeman said the goal is to eventually use their research on various points of interest to launch a full version of OwlWalk. The project is currently in a demo state, but Bruggeman is hoping to attract funding partners who can help grow OwlWalk and make it possible to devote more time and resources to it.
"These places are fascinating to me, because they're where we can really ask some hard historical questions about what it means to be a university, and what it means to be a student," said Bruggeman, who also serves as director of the Center for Public History. 
What may feel like a simple 10-minute wait for a green smoothie is actually a cultural exchange.
-- Ruthie Freer, Class of 2023
Food trucks are an interesting subject for the research project, Bruggeman said, and he expects his students to learn more about the people who operate food trucks on campus, the history of food truck labor at Temple and even issues like how food truck operators source their ingredients in a dense urban environment like North Philadelphia. He was also interested in exploring food trucks this semester due to the unique space they occupy on campus.
"If they're in the street, they're not a part of the university. That's a public space," Bruggeman said. "They literally occupy a middle space between the university and the city, and within that middle space there are so many fascinating questions that we can ask as historians."
One of those questions, posed by second year PhD student Jake Wolff, is a simple one: What is a food truck? Wolff and his classmates are finding that the answer to that question has real ramifications for food truck operators.
"How you define a business changes the kind of regulatory landscape it is subject to," said Wolff, who is pursuing a PhD in history. He explained that a different set of regulations apply to a food truck, such as Top Bap, compared to a place like the Bagel Hut, which is often associated with Temple's food truck scene despite being housed in a permanent structure.
"When you have a permanent structure on private property, that relationship is totally shaped between the business owner and the university," Wolff said. "Whereas the streets are a public right of way. The city has jurisdiction over what that relationship looks like for food trucks, in conversation with Temple as the anchor institution. And that's where that gray area gets really tough."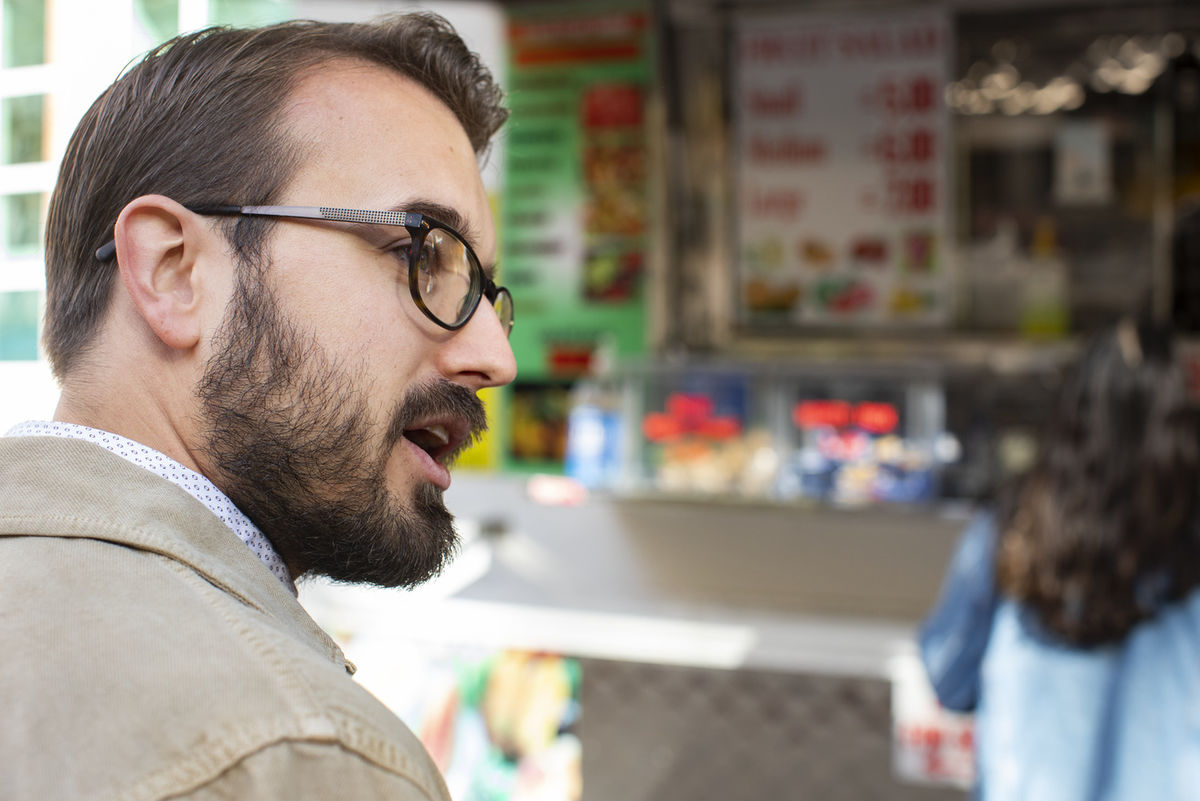 Jake Wolff, Class of 2027, used to work in city planning before pursuing PhD in history degree at Temple. (Photography by Ryan S. Brandenberg)
Bruggeman collaborated with Temple Libraries' Special Collections Research Center and the Center for Public History when designing the project, and the students began their research by digging through the library's archives of newspapers and other periodical content related to food trucks.
"We dive into the news coverage from over the decades and figure out how to think about the narrative," Bruggeman said. "Once we get a sense of what we're talking about, then we start to focus more on the object itself."
Students in the Managing History class are conducting interviews with food truck operators to learn about their experiences in the food truck industry and how they operate their businesses on Temple's campus. 
The students will also spend time this semester engaging with food trucks in ways that they wouldn't normally as customers, such as by drawing pictures of the trucks, photographing them and creating maps of the areas surrounding different food trucks. Bruggeman said this is an important step in the research process, because it forces the students to look at something they may take for granted, like a food truck, in new ways. 
By the end of the semester, the students will compile their research to create an OwlWalk module about food trucks at Temple. Along the way, the students are gaining a new appreciation for Temple's popular food truck culture and the business owners responsible for maintaining it.
"Food trucks are a space of cultural exchange. What may feel like a simple 10-minute wait for a green smoothie is actually a cultural exchange," said Ruthie Freer, Class of 2023, a history major enrolled in this semester's Managing History class. "The vendors are sharing their food and therefore values and culture with us students."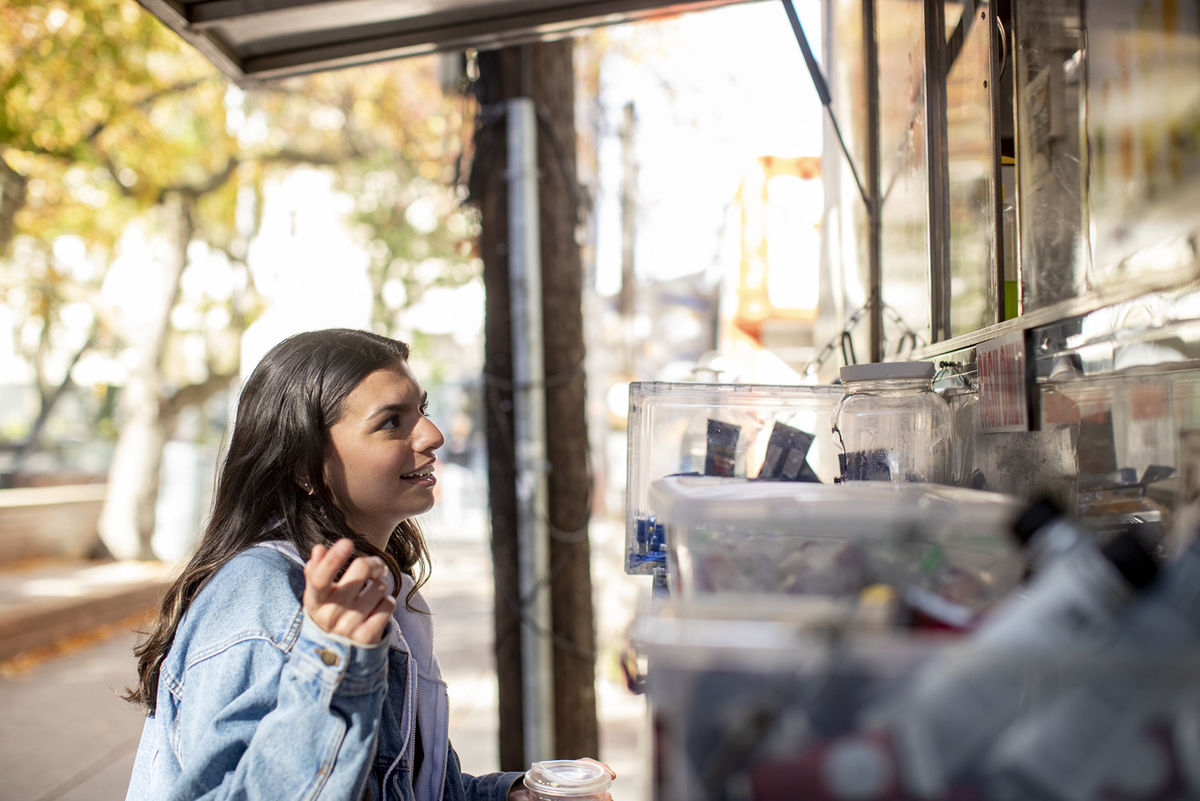 This semester's Managing History class was also open to undergraduate students, which allowed Ruthie Freer, a Class of 2023 history major, to enroll. At the end of October she interviewed the operator of a smoothie food truck about his experience running the business for over 30 years. (Photography by Ryan S. Brandenberg)