Posted
September 14, 2023
These 11 Temple University violence reduction programs are enhancing safety in Philadelphia
Temple has a long history of studying urban violence and implementing real-world solutions to improve safety in Philadelphia and across the country.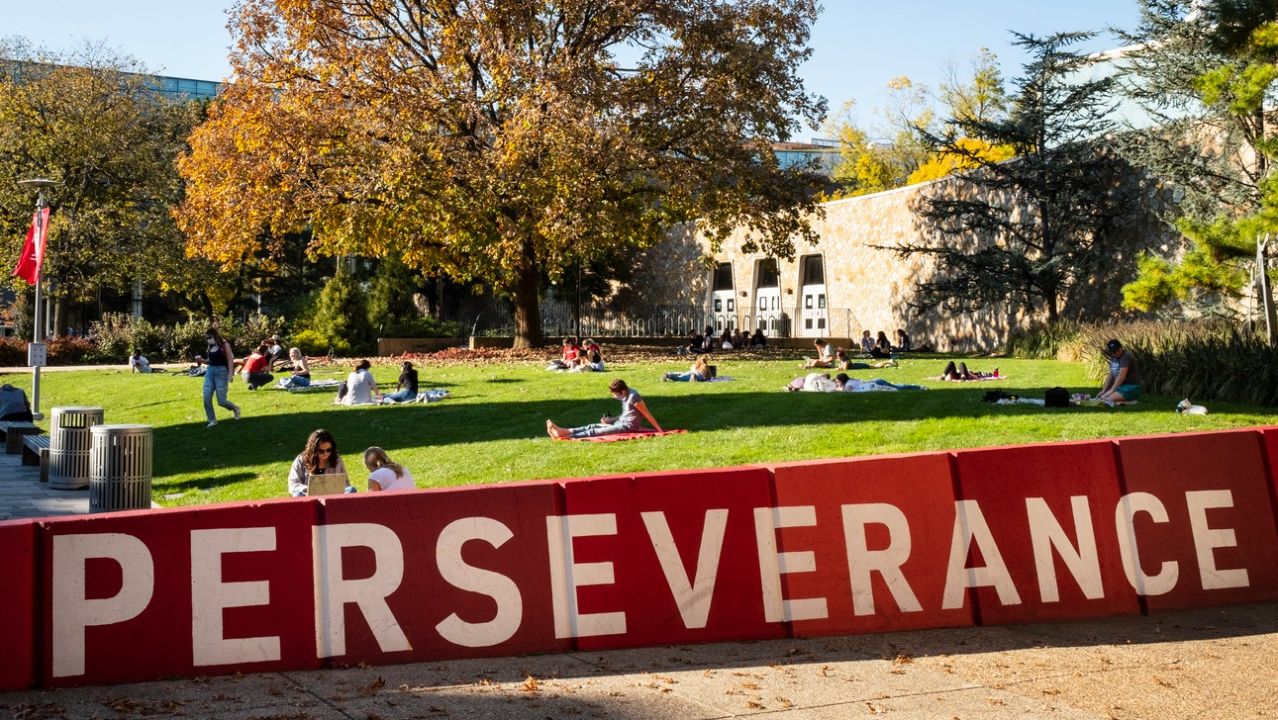 According to data from the Center for Disease Control and Prevention, Americans have seen an increase in gun deaths nearly every year since 2000. During that time, Temple University has led efforts to better understand and reduce gun violence throughout the country and in Philadelphia, where gun homicides are down more than 20% from 2022.
The university has 11 primary violence reduction initiatives that can be broken into three core areas: programs from the Katz School of Medicine and Temple University Hospital that treat violence as a healthcare issue, community collaboration for campus and neighborhood safety, and programs that directly involve students in impactful violence reduction work. These Temple programs have made significant contributions in better understanding the causes of urban violence and reducing instances of violence in urban communities in the city of Philadelphia, and across the country.
A public health-led approach to reducing violence
Temple has long recognized the role hospitals and their staff can play in reducing violence. Within Temple medical facilities, staff are trained in improved strategies for treating injured patients, while also educating Philadelphia residents about the realities of gun violence. The Katz School of Medicine is also home to programs that have adopted a public health approach in addressing gun violence. These programs, which engage at-risk individuals to change their attitudes and behaviors, have been shown to reduce shootings by 30% in targeted areas.
1. Temple Safety Net
Head of trauma surgery at Temple University Hospital (TUH) Amy Goldberg realized nearly 20 years ago that she could play a role in addressing gun violence well before victims arrived in the trauma bay for emergency treatment. She teamed up with Scott Charles, trauma outreach coordinator at TUH, and in 2005 they launched Temple Safety Net, a program designed to reduce gun violence in Philadelphia.
Safety Net achieves its mission through various initiatives. Cradle to Grave gives young people a firsthand medical perspective of what bullets do to the human body. Fighting Chance trains residents in high-violence areas to administer first aid to gunshot victims, and Safe Bet provides free gun locks to residents with children in an attempt to prevent unintentional shootings.
2. Philadelphia CeaseFire and Cure Violence Philadelphia
The Katz School of Medicine hosts two programs that believe addressing gun violence should be approached in a similar way to addressing a viral disease. Philadelphia CeaseFire and Cure Violence Philadelphia are taking a public health approach to stopping gun violence, which means they identify individuals at the highest-risk of becoming involved in gun violence and target these individuals with initiatives designed to change their behavior and attitudes toward violence.
These programs offer participants career advice, mentorship, assistance in obtaining a driver's license, and assistance in registering or commuting to school, services that have proven effective in preventing violence in the areas the programs operate. In 2017, Professor of Criminal Justice Caterina Roman conducted an evaluation, which concluded that the programs successfully reduced shootings by 30% in three Philadelphia neighborhoods.
3. Temple University Hospital's Trauma-informed Care Pilot Program
Since the fall of 2022, Temple University Hospital has been among just 18 hospitals in the nation participating in a program that offers innovative, trauma-informed training to healthcare staff. The year-long program includes sessions that educate healthcare staff on the principles of trauma-informed care and the ways that peoples' lifestyles impact their health.
The team leading the pilot program believes trauma-informed care is key in delivering high-quality, effective treatment to all injured patients, including victims of gun violence. The program also seeks to interrupt cycles of violence by helping victims recover physically and emotionally from trauma.
Partnering with the community to reduce violence
In order for violence reduction efforts to take root and have a long-lasting effect, many of Temple's experts believe that violence reduction efforts must be done in collaboration with the community it is trying to serve. Partnering with neighbors around Temple's Main Campus has facilitated the successful launch of programs that successfully improved the safety of local residents.
4. The Bartram High School Youth Violence Reduction Initiative
Since the fall of 2022 Temple's Department of Criminal Justice has partnered with Bartram High School to improve student safety. The Bartram High School Youth Violence Reduction Initiative provides crisis intervention, violence interruption and other de-escalation services to youth with a high-risk of gang involvement.
Professor Caterina Roman and her research team helped secure a $1 million federal grant to fund the program, and they've developed a system to evaluate its success after one year. Their goal is to improve the safety and wellbeing of children across the city by expanding the program to other Philadelphia high schools.
5. Lenfest North Philadelphia Workforce Initiative's ReCAST program
Temple's Lenfest North Philadelphia Workforce Initiative supports the ReCAST program, which works with both youth and adults in communities affected by trauma, violence and unrest. ReCAST supports evidence-based violence prevention and community youth engagement programming, currently active in six neighborhoods in North and West/Southwest Philadelphia.
Recognizing the success of ReCAST's efforts, Temple stakeholders have collaborated with Lenfest staff to expand the program's impact. Recently, the university played a crucial role in evaluating and selecting organizations to receive a combined $500,000 in grants, enabling these organizations to sustain their proven initiatives for a safer community.
6. Temple's Violence Reduction Task Force
In February 2022, Temple established the Violence Reduction Task Force to team up with the local community to enhance safety on and off campus. University administrators, students, faculty and staff worked alongside neighborhood representatives to assess Temple's existing violence reduction efforts and collaborate on new initiatives. The task force released a report last December, which included eight key recommendations for both immediate and long-term solutions to combat gun violence. The recommendations include enhancing campus safety communications, collaborating with city partners, increasing anti-violence research efforts and creating an advisory board to continue the conversation about gun violence.
7. North Central Special Services District
Temple has partnered with residents of the local neighborhoods since April of 2019 through the North Central Special Services District (NCSSD). NCSSD focuses on fostering a rich and collaborative relationship between Temple students and the long-term residents of the neighborhoods surrounding Main Campus.
These neighbors, business owners and other community leaders work with Temple administrators and students to organize projects that beautify the neighborhood, such as trash removal, and other initiatives to enhance the local quality of life. NCSSD's approach emphasizes that when Temple teams up with local residents to maintain a clean neighborhood, it creates a thriving community for Temple students and North Philadelphians alike.
8. University Community Collaborative
The College of Liberal Arts' University Community Collaborative (UCC) emphasizes youth involvement and leadership as fundamental elements of strong and safe communities. Since 1997, UCC has supported Philadelphia youth in developing the knowledge, skills and connections to create change in areas such as the school-to-prison pipeline, foster care, education funding, sexual consent, the juvenile justice system and mental health.
Involving students in impactful violence reduction work
A defining characteristic of Temple's student body is that they want an education that will equip them to make a positive impact on the world. In response to this demand, the university has developed a variety of programs that directly involve students in impactful, hands-on violence reduction work. Some of these programs focus specifically on urban violence and involve Owls studying law, media and criminal justice.
9. Stephen and Sandra Sheller Center for Social Justice
Since 2013, students and faculty from the Beasley School of Law have collaborated on social justice efforts across Philadelphia through the Stephen and Sandra Sheller Center for Social Justice. 
One of the center's programs, the Systemic Justice Project, partnered with Philadelphia CeaseFire to implement a mobile legal clinic which supports North Philadelphia young adults with issues related to criminal justice and gun violence. The Temple law students involved in the program provide information, referrals and resources to assist at-risk youth with legal issues. By going out into the community to do its work, the mobile clinic makes it easy for participants to receive life-changing legal services.
10. The Center for Conflict Management and Media Impact 
The Klein College of Media and Communication launched its Center for Conflict Management and Media Impact (CMMI) in 2021. The center's mission is to interrupt violence by educating Klein students on the role they will play in conflict management as future members of the media. CMMI leads research on the relationship between media and conflict, and provides students with projects, internships and work experiences related to community conflict management.
One of CMMI's key initiatives is the Resolutionary Partners Project, which aims to prevent violence in schools by training School District of Philadelphia students and staff on strategies to improve relations at school. The project recently received a $1.7 million grant from the Department of Justice to fund the training of 200 at-risk students, 60 law enforcement officers, and 20 teachers and administrators through 2025.
11. Inside-out Prison Exchange Program
In 1995, Professor of Criminal Justice Lori Pompa and her undergraduate students took a tour of the State Correctional Institution in Dallas, Pennsylvania. Based on the suggestion of a man incarcerated there, Pompa developed The Inside-out Prison Exchange Program, which invites people from inside and outside the prison system to have a semester-long dialogue about crime and social justice issues. The program believes that people within and outside of prison can work together to catalyze changes that will make society safer.
Visit these community engagement stories for information about the work Temple University does in the North Philadelphia community.