What a football player eats in a day
Dear diary, Today I will eat at least 5,000 calories and burn, like, half of them lifting and playing football. K, so Cole Boozer doesn't actually write that in his diary, or have a diary at all. But if he did he would totally (maybe) write that. What we're writing in our diaries is that we wanna know what Boozer's eating all day to keep up with that TUFB life. So, we asked him! Or we followed him around with a camera while he ate. Same thing.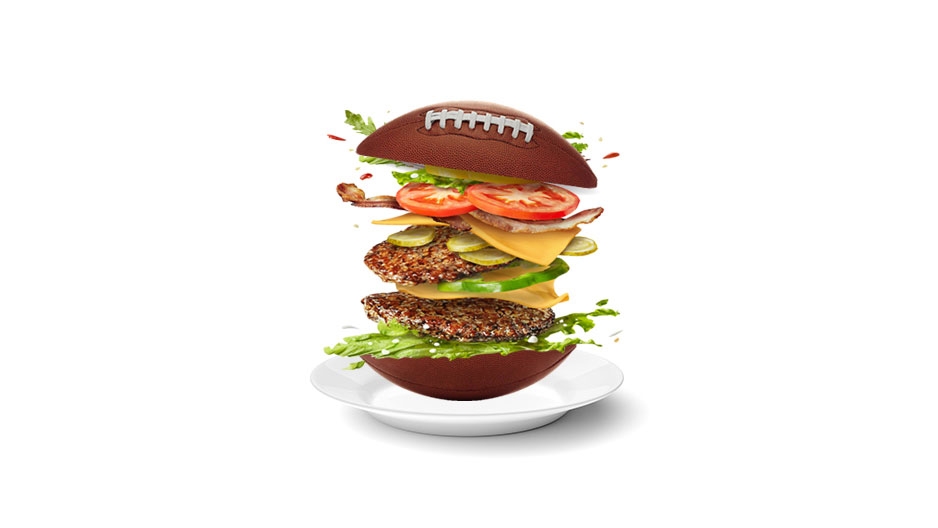 Cole Boozer is on the football team's offensive line. For those of us who don't totally *get* football, what that means is that he's gotta be a big dude (almost 300 pounds big) because he has to stop all of the other big dudes who are trying to get the ball.

To be in that position, he has to do some serious chowing down to maintain his weight. After gaining 30 pounds to make the switch from tight end to offensive lineman, we can say that Boozer is an eating guru and our food hero. But, wait a sec, he had to gain 30 pounds???
Like we said, you have to have some serious weight on you to be on the offensive line, and as a tight end at 268 pounds, he just wasn't big enough. So, Boozer had to train himself to eat. And eat. And eat. It sounds like a dream to us, until we heard about all of the hard work stuff—between lifting, practicing, running and actually playing, it's pretty difficult to keep weight on.
Here's how Boozer does it.
ALL DAY
Gallon of water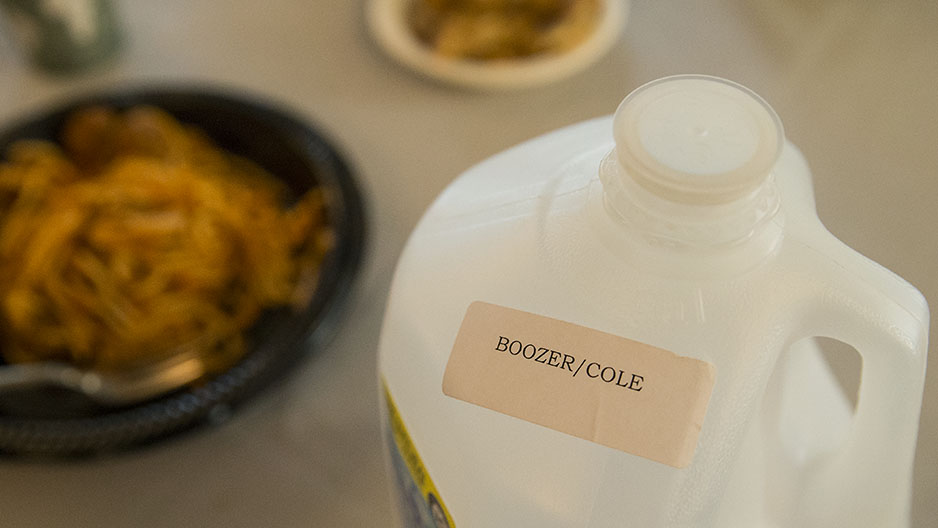 BREAKFAST
J&H, 8:30 a.m. 
Belgian waffle with syrup
2 glasses of milk (chugged after waffle)
Calorie estimate: 700+
SNACK
Edberg-Olson Athletic Hall
Peanut butter and jelly sandwich
2 small cartons of milk 
Calorie estimate: 800
LUNCH
Student Center, BugerFi, 12:15 p.m.

Double bacon cheeseburger with fried egg
Regular fries with ketchup 
Calorie estimate: 1,500+
DINNER
Diamond Club, 4:30 p.m.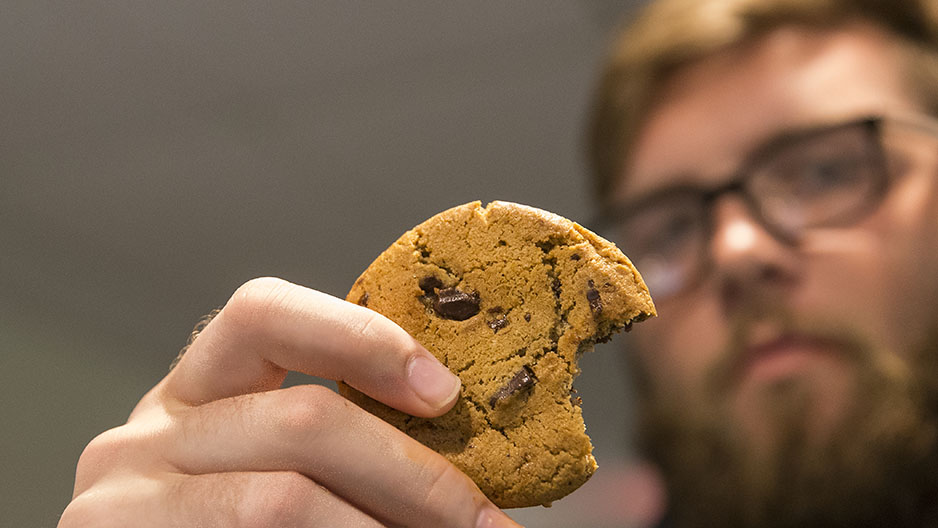 Plate 1
: Spaghetti and meatballs, scalloped potatoes, brown rice, approximately four green beans
Plate 2
: More spaghetti, more meatballs
Chocolate chip cookie
Calorie estimate: 1,500+
SNACK
Edberg-Olson Athletic Hall
Peanut butter and jelly sandwich
2 small cartons of milk 
Calorie estimate: 800
Related stories:
The Truck Stops Here: Chop! Chop! Lunch Truck
(Mostly) Free Stuff To Do Before The End Of The Semester
We're With The Band: 5 Times The Diamond Marching Ban Blew Us Away