Memorable moments of 2022
Temple University's highlights of 2022 include a presidential inauguration, the unveiling of the university's new strategic plan, and a new chief of staff and vice president for public safety to enhance our initiatives.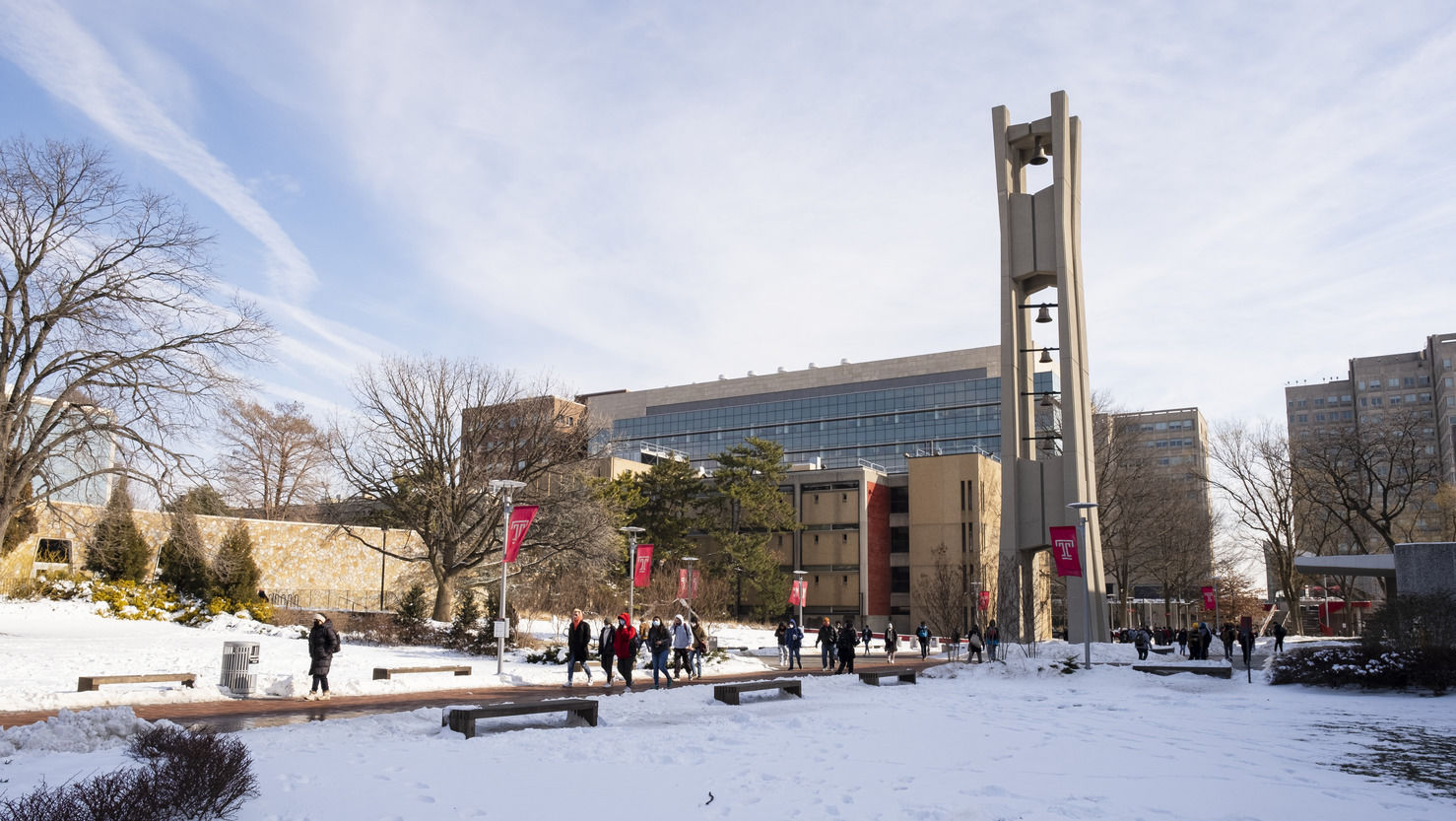 Temple University continued to adapt and innovate this year. We made strides toward adopting new strategic initiatives and establishing local and international connections to cement our reputation as a world-class institution.
Here are some of our most memorable moments of 2022.
President Jason Wingard was inaugurated as Temple's 12th president at an investiture ceremony held over Homecoming and Family Weekend. Also, as part of the weekend festivities, the university hosted its first-ever Talks@Temple, a new global thought leadership series featuring bold discourse to tackle tough topics and share perspectives.
President Wingard published his latest book, The College Devaluation Crisis: Market Disruption, Diminishing ROI, and an Alternative Future of Learning, in which he addresses the value of a college degree and encourages university systems to restructure their curricula to prepare students for the future of the workplace. 
President Wingard traveled to Israel, the Palestinian territories and Jordan as part of a Temple delegation to strengthen academic partnerships and cultural exchange opportunities. While there, he and other university officials met with educators, alumni, civic and business leaders, and government officials. President Wingard also visited Temple Rome for an opportunity to connect with students and faculty and seek opportunities to expand the university's global reach.
Temple's Blue Ribbon Commission on Antisemitism and University Responses met for the first time to discuss the increasing levels of hate across U.S. college campuses and how we can create a more inclusive, safer sense of community for our Jewish students, faculty and staff.
Temple's new strategic plan was unveiled. It includes five strategic priorities: boundless access, educational value, thought leadership, community engagement and reputational excellence, all of which are being supported by numerous initiatives.
Temple earned the 2022 Higher Education Excellence in Diversity Award from INSIGHT Into Diversity magazine, the oldest and largest diversity-focused publication in higher education. Temple was the only school in Philadelphia and just one of seven colleges or universities in Pennsylvania to earn this distinction. Also, Temple is the only Football Bowl Subdivision school to have a Black president, a Black athletic director, and Black head coaches in football and men's and women's basketball.
In 2022, Temple welcomed the most ethnically and geographically diverse class in the university's recorded history while bidding adieu to our Class of 2022 graduates. Temple's 135th Commencement at the Liacouras Center was the first in-person ceremony in three years and President Wingard's first at Temple. This year's honorary degree recipients were Dawn Staley, Hall of Fame player and coach; Ken Frazier, executive chair and former CEO of Merck; and Judith Faulkner, founder and CEO of the healthcare software company Epic.
The Center for Anti-Racism opened in fall 2022. The center seeks to solve problems of racial inequality and justice, as well as antisemitism and anti-LGBTQIA+ actions.
We launched various campus safety initiatives and enhancements, including RAVE Temple Guardian, a one-touch personal safety mobile app allowing students, faculty and staff to directly connect with Temple Police. The university's Flight program was reinitiated as a fixed-route service, with more than 40 stops at almost every intersection within Campus Safety's patrol zone. We also created the Violence Reduction Task Force, which released its findings, as well as the University Task Force on Mental Health and Wellness.
We continued combating gun violence. U.S. Senator Bob Casey (D-Pennsylvania) and President Wingard met with middle and high school students to discuss how to address the gun violence epidemic. Professor Caterina Roman and criminal justice PhD student Nicole Johnson conducted a study assessing shooting dynamics in Philadelphia, and deans Amy Goldberg and David Boardman collaborated on an op-ed for the Philadelphia Inquirer that argues American media should show images of gun violence victims so that people can make informed decisions about gun control.
Additionally, throughout the year President Wingard met with city officials such as Philadelphia Mayor Jim Kenney and Philadelphia Police Commissioner Danielle Outlaw to discuss safety solutions. The university enlisted the help of former Police Commissioner Charles Ramsey and 21CP Solutions to audit Temple's safety operations to identify areas for improvement as well.
We further engaged with the community. In the spring, President Wingard, campus safety officers and other members of the university biked through North Philadelphia neighborhoods surrounding Main Campus to gain insights about how Temple and the local community can work together. The president also connected with local faith leaders over breakfast in Shusterman Hall to talk about ways to best support one another and the community. Temple also hosted Digital Equity Day, where the new Digital Equity Center was unveiled.
We received new gifts and donations, including $100,000 to Temple's Urban Bike Team to continue and expand its bike safety training and mentorship program to children in North Philadelphia. New scholarships include the $2 million Drs. David and Toni Wilkes '82 Endowed Scholarship Fund at the Lewis Katz School of Medicine supporting medical students from underrepresented groups, the Sonkin-Weisman Scholars Program in the College of Liberal Arts aiding academically accomplished and ambitious students, and Temple Japan covering tuition and other expenses for Ukrainian undergraduate students attending its campus.
Fundraising again reached record levels, with donations to the university totaling almost $115 million in fiscal year 2022, the third consecutive year fundraising has exceeded $100 million.
Amy Goldberg was appointed dean of the Lewis Katz School of Medicine after serving in an interim capacity for 18 months, while leading reproductive law scholar Rachel Rebouché was named dean of the Beasley School of Law. New positions were created and filled as longtime Philadelphia-area lawyer Sophia Lee became chief of staff, and former Delaware State police trooper Jennifer Griffin joined Temple as vice president for public safety.
Klein's student media was recognized with various awards, winning four out of nine college categories at this year's EPPYs, a yearly competition honoring the best in digital news publications by colleges and universities. Student media outlets including TUTV, WHIP Radio and OwlSports collectively won five awards from the Intercollegiate Broadcasting System as well. Also, Boyer College's jazz band placed second at the 2022 Jack Rudin Jazz Championship.
Temple's Ambler campus continued recovering from the EF2-level tornado that hit in September 2021 as it found a renewed sense of purpose and commitment to research and conservation. Greenery began returning in the spring, and there's a greater prevalence of some animal species such as hummingbirds and woodpeckers.
City & State PA named five Owls—including President Jason Wingard, Vice President for Institutional Advancement Mary Burke and Kornberg School of Dentistry Dean Amid Ismail—to its Higher Education Power 100 list.
We honored our annual 30 Under 30 award winners for 2022. This program celebrates trailblazing young alumni who are challenging the status quo to make a larger impact on their industries and communities.